Congratulations
, Showcase winners and participants! 
---
WINNER: VISUAL ARTS INTERMEDIATE (Grades 6-8)
Logan G.: A Colorful Person
Artist Statement: In the picture, you see a silhouette colorful person and a dull background. This shows how even if the outside world is bland, boring and even dark at times, you don't have to be boring too. You can be colorful and you can be yourself.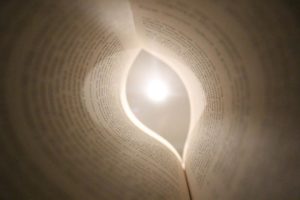 WINNER: INTERMEDIATE PHOTOGRAPHY (Grades 6-8)
Huraman O.: Don't Judge a Book by its Cover
Artist Statement: My photo represents the theme look within because it shows that you shouldn't judge a book by it's cover. That means that its the pages and story that matters, not how pretty the cover is. The light represents somebody looking inside the book. That is why I believe that . my photo fits this theme.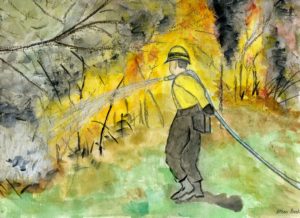 WINNER: MIDDLE SCHOOL (Grades 6-8)
Ethan B.: Holding the Line
Artist Statement: I have enjoyed hiking through the California parks and open space preserves for many years, but in the past several years, California has had some major droughts. Giant fires have raged across the state. Forest rangers are often the first line of defense for these naturally-occurring forest fires. Many people owe their lives to these brave forest rangers. While others flee, forest rangers run in without hesitation. These unselfish forest rangers put others first, sometimes making the ultimate sacrifice to save people and communities, and to preserve our natural resources.
HONORABLE MENTION
Zoe G.: Super Women
Artist Statement: My picture is of The Women's March. The women that attended that event are heroes in my opinion. I remember hearing about it from my parents and other people around me. I wanted to go myself, but it was in D.C. Therefore my Grandma went instead. She is a hero, and so are all the females who fought for female rights that day. The image itself depicts a group of women marching together from all around the world. It is watercolor, marker and colored pencil.