The Visual Arts Showcase gives students of all ages and abilities the opportunity to create and display original works of visual art and photography.
---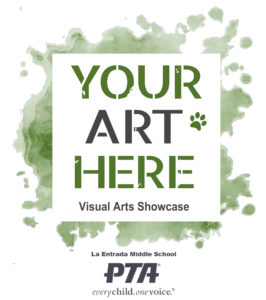 This event celebrates student artwork and photography in conjunction with the La Entrada Associated Student Body's Talent Show. As part of the National PTA's "Reflections" art contest, the Visual Arts Showcase can be an entry point for student art to advance to the county, state, or national level!
VIEW 2021 STUDENT ARTWORK
This year, the Visual Arts Showcase is virtual! The theme is "I Will Change the World By…" Entries were due by Thursday, October 21.
The Showcase celebrates the following types of visual art:
architectural drawings/models
ceramics
collage
computer generated images and graphics
crafts
drawing
fashion (clothes and jewelry)
fiber work
mixed media
painting
photography
printmaking
La Entrada students compete in 4th-5th and 6th-8th grade divisions for each category.  A panel of visual arts experts from our community review artist entries into the Visual Arts Showcase.
SEE 2019 WINNING ENTRIES
In 2019, 7th-grade student Huraman O. won first place in the national competition for the Middle School Division for Photography! Her photograph, "Don't Judge a Book by its Cover," is below.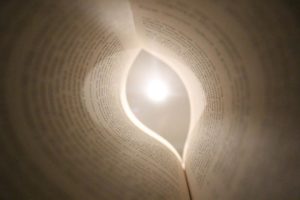 Artist Statement: My photo represents the [2019] theme, "look within" because it shows that you shouldn't judge a book by it's cover. That means that its the pages and story that matters, not how pretty the cover is. The light represents somebody looking inside the book. That is why I believe that . my photo fits this theme.
VOLUNTEER RESPONSIBILITIES: Help recruit community judges, promote the event and assist with the Showcase.
CONTACT: visual_arts@laentradapta.org.