PURPOSE:
To provide a convenient, healthy, lunch option for students.
To order lunch for your child: Create an account with Choicelunch using registration code atherton.

Note: If you have already have an account for a Las Lomitas student, simply log in and add your La Entrada student(s). You do not need to create a second account.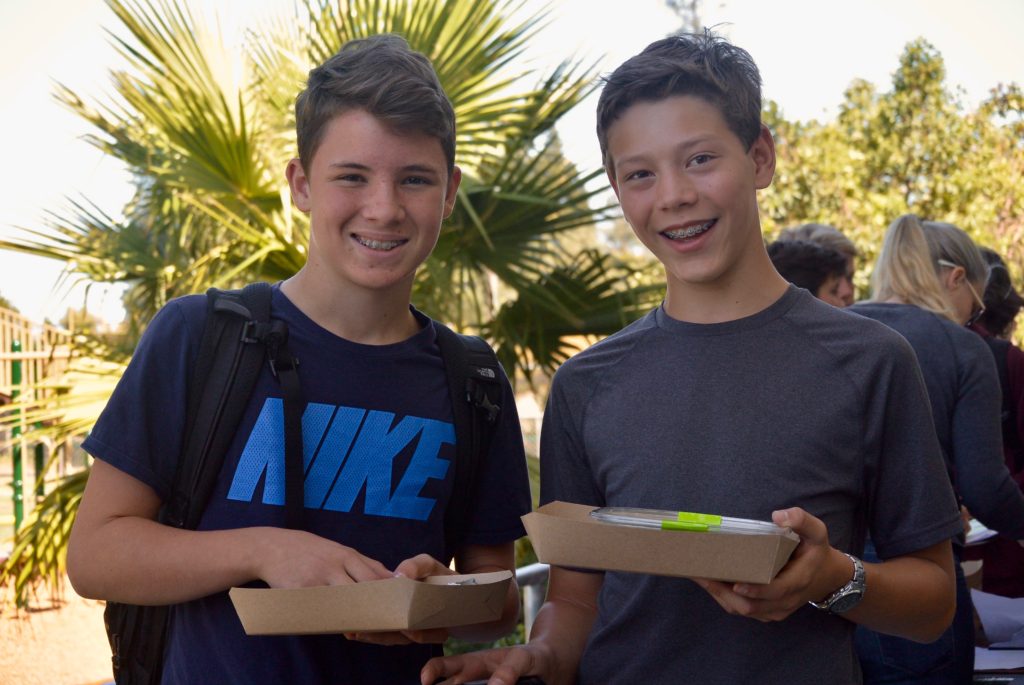 DESCRIPTION: PTA volunteers serve hot and cold lunch five days a week through through Choicelunch, the leading school lunch provider in the Bay Area. Families select and pay for lunches online or through the Choicelunch app.
VOLUNTEER RESPONSIBILITIES: Our hot lunch program cannot exist without the help of volunteers. Under the leadership of a "day chair" four volunteers serve lunch each day for 40 minutes.
A weekly commitment is ideal, but volunteers can also participate as their schedule allows. This is a great opportunity to connect regularly with other parents, see your child and her/his friends, and meet school personnel. Each "day chair" organizes and trains (if necessary) other volunteers.
CONTACT: If you have any questions about the hot lunch program, please email  hotlunch@laentradapta.org.
Volunteer! 
If you'd like to volunteer for the Hot Lunch program, please enter your contact info below. In the "COMMENTS" box, let us know which weekday(s) you are available.
Please note: Parents who regularly volunteer at school may be required to undergo fingerprinting and a TB risk assessment questionnaire (if not done within the past 3 years).  Committee Co-Chairs will provide further information to new volunteers at the beginning of the school year.
Last updated: 06/06/18