The Leopard's Spot, La Entrada's weekly newsletter, includes school announcements, PTA news, upcoming community events and more! It is all part of our new PTA Portal.
---
DOWNLOADABLE INSTRUCTIONS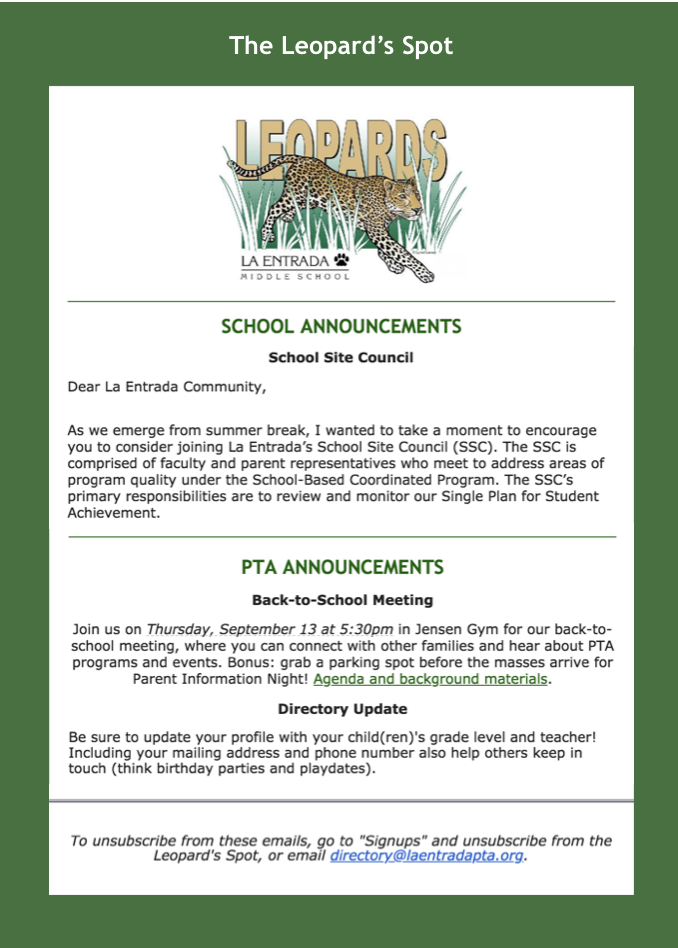 Once you are in the PTA Portal, follow these instructions to subscribe to the Leopard's Spot:
To submit an item to the Leopard's Spot:
Send the item to the SPOT editor, Silvana Chang, at leopardsspot@llesd.org by noon Wednesday prior to the Sunday publication date.
Last updated: 09/05/18