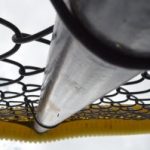 PURPOSE: To welcome teachers, staff, and new families to La Entrada at the start of the school year.
DESCRIPTION: The following events are hosted by the PTA in August/September to promote family-school engagement, membership and volunteerism in the PTA:
Fri, Aug 18, 2017 at 10am: New Parent Coffee Gathering
Tue, Aug 22, 2017: Staff Back to School Breakfast
Wed, Aug 23, 2017: Meet the Teacher PTA Info Tables
Wed and Thu, Aug 23 and 24, after school: PTA Info Tables
Thu, Sep 7: PTA Info at PIN
VOLUNTEER RESPONSIBILITIES: The Back-to-School committee begins organizing in May and works primarily in August at the start of the new school year to coordinate the above events.  Primary responsibilities include coordinating venue, having maps available (at Meet the Teacher), providing refreshments and light food.
CONTACT: If you have any questions about this program, please email committee chair, Cheryl Cho-Phan, at backtoschool@laentradapta.org.
Volunteer! 
If you'd like to volunteer for the 2018-19 Back-to-School Committee, please enter your contact info below.
Last updated: 03/19/18